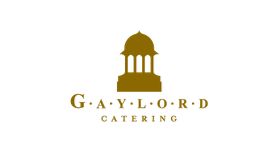 Gaylord is a brand recognised by many as an institution where their parents or grandparents took them out for first taste of finest curry. Founded by Mr P L Lamba - A pioneer of premium Indian ice cream - this family-run company has grown immeasurably since its inception in the 1940s and is today the first choice for Indians visiting food courts or preferring the more leisurely fine dining of Gaylord.
Today, 70 years later the iconic brand is now headed by Sunil and Dhruv Lamba, under whose direction the company has gone from strength to strength. The company now operates numerous food and beverage outlets in Delhi and Mumbai including Angeethi, Chopsticks and Tonic.
---
Reviews and Ratings
We do not have any reviews about Gaylord Catering available right now.