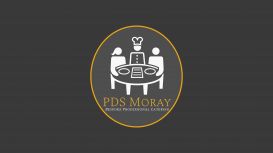 My name is Alistair Fowlie and I am the Chef/Proprietor of Personal Dining Services Moray. I am a highly experienced Chef and have worked and trained in some of the top Hotels in Scotland and South Africa.
I started PDS Moray at the beginning of 2014 and I am passionate about using quality ingredients to provide a personal, professional and memorable experience for our clients.
I have a Culinary Arts Degree from New England Culinary Institute in Vermont, USA and I am a Member of the Master Chefs of Great Britain and of the Nationwide Caterers Association.
Business Verification Status
Company Type: Sole Trader
Reviews and Ratings
Had a delicious, beautifully presented dining experience last night in celebration of two birthdays. It was so enjoyable to be in the comfort of our own home with two close friends and be catered for so professionally. No stress of worrying if the food would turn out well or slaving over a hot stove while your other half entertained the guests. Just relaxed with the others with a gin while Alistair produced perfect plates both pleasing to the eye and palette.