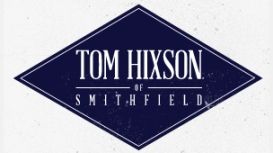 Since 1935 we have provided fresh meat to London's wholesale butchers and the City's top restaurants. Now you can buy premium cuts of beef, pork, sausages, lamb, poultry, bacon and many other specialised products from across the world. Order your meat online with guaranteed home delivery within 48 hours. Your meat delivery is also free on all orders over £100. We are an award winning meat supplier so why not try our mouth-watering Wagyu beef, Argentinean fillet steak or a good old English Cumberland sausages.
Our careful sourcing process has been developed over many years to identify the best producers from Britain and around the world. Once we find the most skilled farmers and we build working relationships with them. Using our combined expertise and experience, we review their techniques, ensuring the surroundings and lifestyle of animals combine perfectly to create produce of the highest standard.
These strong ties allow us to work closely with award winning chefs and butchers to develop unique products which fit their exact specifications. With one of our finest producers we have created an exclusive selection of sensational sausages, which have received the highest accolades including multiple Sausage Of The Year Awards.
---
Services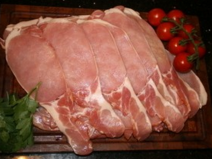 Our bacon is sourced from the best, award winning producers. They share our commitment to naturally reared pork. This delivers the most outstanding flavours and texture. Each bacon maker has their own traditional curing methods - perfected over many years. Whether smoked over oakwood or lightly salted, every step is taken ensure the finest quality. Order online today and try our award winning bacon. Delivered to you at phenomenal wholesale prices.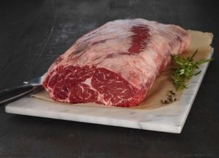 Our master butchers expertly carved this product from the eye of the fore rib. It comes from part of the rib section which spans from ribs six through to twelve. Our Rib Eye steaks naturally have a little more fat than other primal cuts, which creates more pronounced flavours. The seam of fat in the cut bastes the meat when cooked, with its tenderness suiting dry heat methods. Order online today and taste our award winning Rib Eye steaks. Delivered at amazing wholesale prices.
Reviews and Ratings
We do not have any reviews about Tom Hixon available right now.