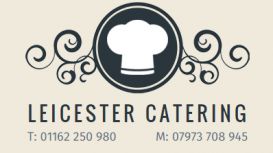 Welcome to Leicester Catering, specialists in a wide range of catering services for all types of occasions and celebratory events. We offer an extensive range of menus to suit your budget, providing

delicious food (both hot and cold) in addition to quality cutlery and tableware. Whether you are planning a small or large event, we can tailor our service to suit your needs and with expert guidance from our team, will make any event an enjoyable and memorable experience.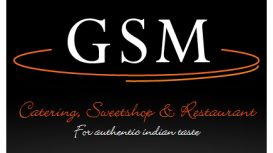 GSM Caterers is a part of GSM Sweetshop & Restaurant & GSM Foods, family businesses situated in Leicester (East Midlands). GSM was established in 1993 and was originally started as a family business

operating from home. Due to extensive demand and rapid growth GSM within the space of 2 years had acquired a dedicated premise which is now GSM Sweetshop & Restaurant.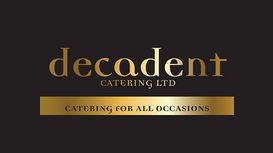 We offer an extensive range of Breakfast and Lunch menus to suit all your daily business needs. From Breaksfast Meetings, Business Lunches or all day seminars you will not need to look any further

than Decadent Catering to impress your clients. Corporate event catering includes a broad range of event styles accommodating your every need. We make planning your corporate event from Grand Openings, Fundraisers, Canapé receptions, Cocktail Parties, Media Events, Celebrations and seated dinners easy.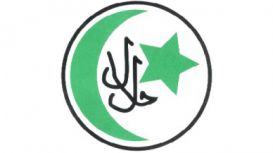 Since 1994, Eastern Catering has been providing high quality Halal food from our main offices in Leicester, to a varying degree of establishments, ranging from the local takeaway to NHS Hospitals and

Schools. Our clientele has grown considerably since this date, and our wide menu choice has also diversified, in order to cater for the growing needs of our customers.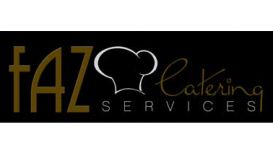 At Faz catering we offer a large selection Asian wedding menus offering a wide variety of dishes originating from all parts of the Indian sub-continent including India, Pakistan and Bangladesh. We

provide a comprehensive range of Halal foods for all occasions throughout the UK. FAZ Caterers are the name to trust as we cater for all Wedding caterings, Asian Food catering serving Halal cuisines. We are an asian wedding caterers offering wedding catering services nationwide in the UK.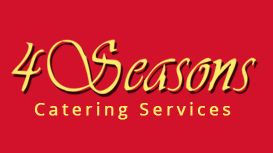 4Seasons Caterers is a name famous for providing Best Outdoor Catering Services in Leicester. Whether it is a marriage function or a birthday party or any corporate event, every thing is treated in a

special way. We are famous for preparing "Pure Vegetarian Food" Starters, Farsan, Savouries, Snack Dishes, Bread, Curry, Dal Curry, Rice Dishes, Chinese, Sweet We negotiate with different suppliers according to your budget size and thus can clinch the best bargains for you in the process.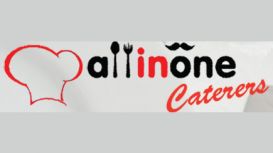 We are providing halal food catering services in the Leicester area and throughout the UK. People recognise us as pioneers in Indo-Chinese vegetarian and non-vegetarian cuisine and we are proud to

present to our Leicester clients the cultural richness and great taste of this type of food. To say that our food has a very special, distinguished and rich taste will be to say nothing. Because of that, you just need to try the cuisine we are providing clients with!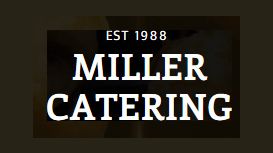 The biggest pride of us from Miller Catering is our professionalism and dedication that are reflected by each and every of our catering and food services. We make food with passion and love and that

is why the cuisine we create is recognized for amazing and quality taste. We also are very creative and offer a wealth of ideas that will exceed all your expectations and go even above and beyond that!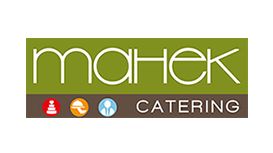 We are a professional catering company that specializes in the rich flavored and outstanding Pakistani and Indian cuisine. We believe that Pakistani and Indian inspired food is among the most

rich-cultured, fascinating and impressive one around the world, full of colors, flavors and emotions. We are serving clients for almost 25 years and we are very confident is providing you with the perfect dining experience.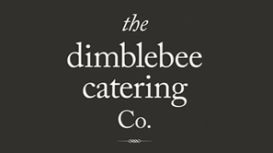 Professional high quality Wedding Caterers, Event and Outside Caterers Leicestershire and Midlands. Dimblebee Catering deliver only the best in high quality Wedding and Event catering in Leicester and

the Midlands.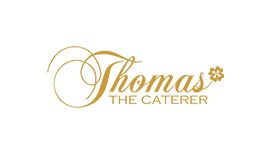 Wedding Caterers Leicester bring exciting and unique culinary experiences to weddings around the Leicester area. Top class service guarantees that the day goes off without a hitch.